Steam Game Developers That Do Not Censor Sexual Content Will Be Removed: Valve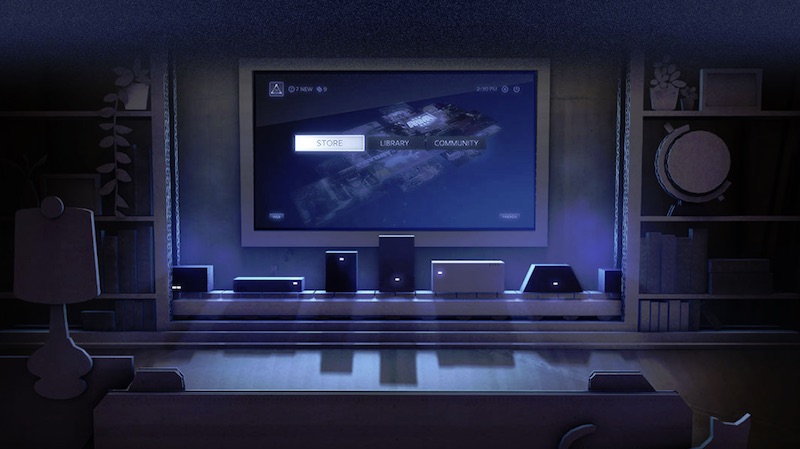 Valve has contacted several developers asking them to censor their games on Steam or face delisting. Multiple game developers have taken to Twitter to voice their outrage. The company hasn't made any changes to its terms and conditions just yet and this comes as surprise to many particularly after they've been on Steam for so long with no issues.
"We have been informed that adult content in Tropical Liquor must be censored by the end of this month or the game will be removed from Steam. We are working on this issue," tweeted the account for game's developer.
"I've received an e-mail from Valve stating that HuniePop violates the rules and guidelines for pornographic content on Steam and will be removed from the store unless the game is updated to remove said content," claimed the creator of HuniePop.
Furthermore, these unannounced changes to Valve's content policy seem to have impacted entire genres with makers of visual novels up in arms, stating that the entire genre is at risk. Apparently the revised content policy is at odds with what was previously agreed to, resulting in some games taken down without prior notice. Case in point Mutiny!! from developer Lupiesoft.
[embedded content]
I Have Over 300 Games on Steam and I'm Leaving It All Behind for GOG Galaxy
"We've just received some troubling news today that @steam_games has decided to pull down our titled "Mutiny!!" within 2 weeks for 'reports of pornographic content'. Now those of you who know @Lupiesoft know that we don't put that on Steam, or advertise that content on Steam," the developer said in a tweet. According to Lupiesoft, Valve had no problems with the game's content, going far as to confirm so in person.
"It seems this new change violates what Valve agreed to before, and the entirety of the Visual Novel genre on Steam is feeling the effects of this nuclear option. Every developer big and small, no matter how much they followed Steam's guidelines to the letter is having games pulled," it said, following it up with alleging preferential treatment given to Western developed-titles.
"From Huniepop, to SonoHanabira, to Mutiny!!, the message is clear, if your game has sexy anime-inspired art in it, get it gone, while western games which are 100x more pornographic content escape unscathed. One rule for them, and no rules for us."
This isn't the first time Valve has found itself involved in controversy with its decisions. Previously, the nation of Malaysia had blocked Steam following the presence of a game called Fight of Gods. Hopefully Valve clears the air on these new censorship rules sooner rather than later.
---
If you're a fan of video games, check out Transition, Gadgets 360's gaming podcast.