Sky and BT sign channel sharing deal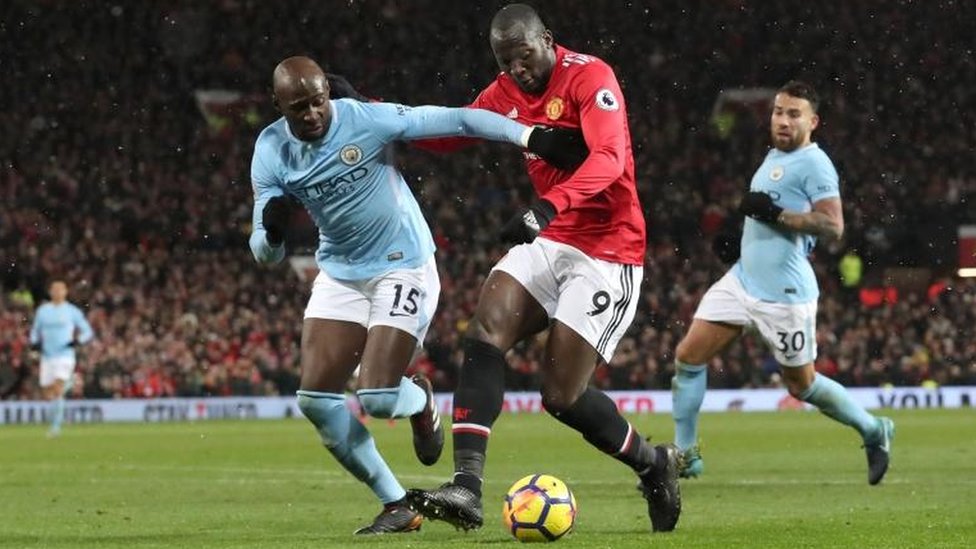 Sky and BT have have signed a deal to sell their channels on each other's platforms.
Under the deal, BT will now supply its sports channels – which show UEFA Champions League and Premier League football – to Sky.
In addition, BT will be able to sell Sky's Now TV service – which includes Sky Sports, Sky Cinema and the Sky Atlantic channel – to its customers.
The deal comes as the firms face growing competition from online rivals.
Marc Allera, the chief executive of BT consumer, told the BBC that the deal was partly so the firms could join forces against the potential online threat.
"A lot of technology companies are coming into the market with vast budgets, and changing the market. We need to ensure our customers get the best choice," he said.
He said the deal was a "clear indication" of the importance BT attached to how digital and TV markets were converging, adding the firm would bid fiercely for exclusive content.
Bidding is due to begin in the next Premier League football rights auction in February, and digital giants such as Amazon and Facebook could throw their hats in the ring for streaming rights.
However, Mr Allera said: "I wouldn't say [the deal with Sky] takes the pressure off at all… we believe in holding exclusive rights."
BT has spent more than £3.5bn on Champions League and Premier League football rights since 2012 in an attempt to compete with Sky.
Announcing the deal, BT chief executive Gavin Patterson said: "This is the next logical step for our TV and content strategy. We feel that now is the right time to broaden the ways in which we distribute BT Sport."
Sky boss Jeremy Darroch said: "This is great news for Sky customers who will be able to access all matches on Sky and BT channels from the Premier League, UEFA Champions League and Europa League directly with a single Sky TV subscription."
The new services will be available to BT and Sky customers from early 2019.
Richard Broughton, research director at media analysts Ampere, called the deal "very unusual" but said it was a consequence of the rising costs of sports rights.
"The new rights are up for renewal very soon and this is a pre-emptive shot from both companies to limit their exposure to damage should they not get key rights and also allow them to be a little less aggressive in their bidding."
Michael Hewson, an analyst with CMC Markets, said the BT-Sky deal seemed better for BT than Sky, "given that Sky will take BT's sport content while BT gets Sky's sports, cinema and Sky Atlantic channel, and could even gain more access to content further down the road".
He added: "Next February the bidding starts on the latest Premier and Champions League rights and these are not an insubstantial amounts of money which might suggest a more collaborative approach between BT and Sky at a time when brands like Amazon and Netflix might look to drive the price of this type of premium content higher."
'Huge disruptor'
The big online firms have been part of a seismic shift in how people access content.
On Thursday, Disney announced a deal to buy a large chunk of 21st Century Fox, including its 39% stake in Sky.
Media mogul Rupert Murdoch told Sky News he was selling Fox's entertainment assets in part due to the rise of online giants.
"[Amazon and Netflix] are growth companies… Amazon, I don't know how much they want to do. They are spending $5bn or $6bn I believe on new programmes, but it's basically to widen the appeal of [Amazon] Prime.
"Anyone who joins Prime seems to spend about $3,000 immediately on retail… you know, they are a huge disruptor if you look at what they're doing."
He said the new Fox company that remained would have the strength to bid for sports rights, but that all companies could be "threatened by big nonsensical bids from the likes of Facebook".
---
---